About the Designer - Sian Hughes Cooke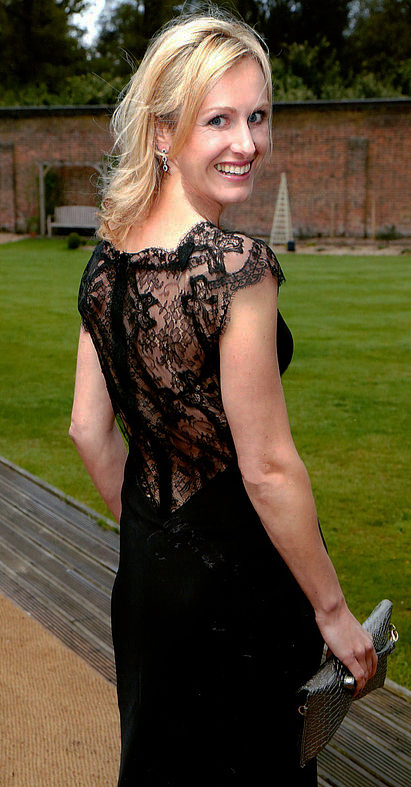 During preparations for her own marriage, Sian was looking for an individual dress, one that would do justice to the significance of such a unique day. With this in mind buying "off the peg" was simply not an option - Sian decided to design her own couture dress, by using her network of suppliers of the finest European laces and silks. You can feel confident that Sian Cooke has the knowledge and experience to create the dress of your dreams on time and on budget for your special day.
Sian Hughes Cooke - Ba Hons Fashion Design and Marketing
"Shimmering Ivory" was created showcasing Sian's passion for truly bespoke design.
With nearly 20 years of professional design experience at the cutting edge of the fashion industry .
New York as a senior lingerie designer
Victoria's Secret
Calvin Klein London
designing for: House of Fraser
Couture Studio 183 - Suppliers to major retailers M & S Debenhams Next... and many more
Bespoke Couture design is what Sian does best.
Her work, which included working on concepts for the now acclaimed $15 million Millenium Diamond bra for Victoria Secret, has taken her all over the world.
Lisbet Clarkson
Lisbet graduated with a BA Hons in Fashion Design and Tailoring from the prestigious fashion and design college Margrethe Skolen ,Copenhagen, Denmark in 1990.
Since then she has been creating bespoke garments in the best and delicate fabrics like silk chiffon and lace, both for her own clients and worked in some of the best well known fashion ateliers in London. Lisbet has extensive experience in creating your dream dress from start to finish using the haute couture methods with exquisite finishes and attention to detail. Always putting the bride first so she can enjoy her special day feeling and looking absolutely amazing